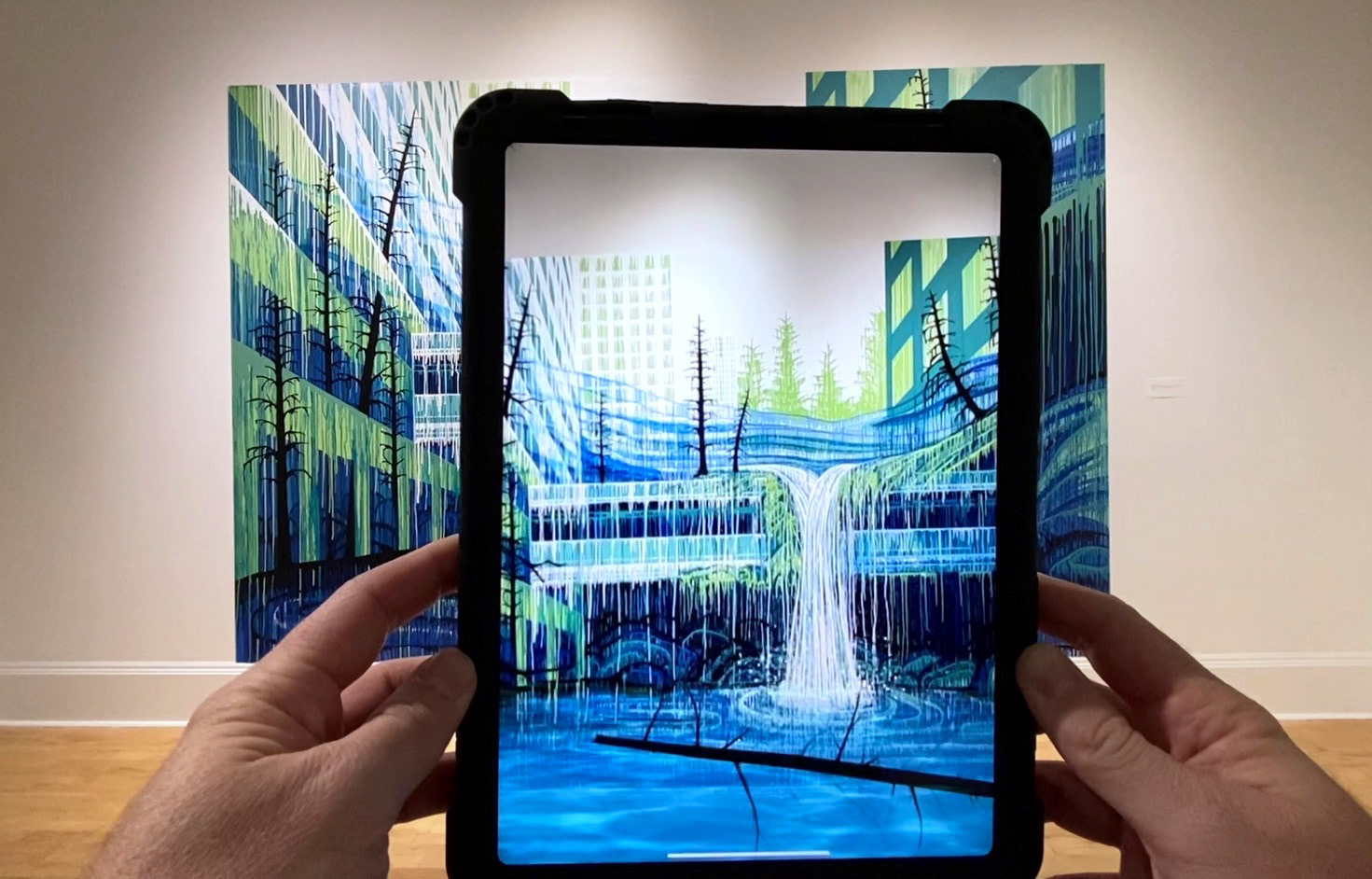 Mural Painting & Augmented Reality Installation
GROWING WILD
(Maui + Chicago + Jasper National Park + Kootenay National Park)
Mural + augmented reality collaboration, 2022
Acrylic on aluminum composite panel
The Art Gallery of Northumberland invited Amy & I back for an exhibit in 2022. We created another installation continuing the vision of the first one. 
"Become immersed in an environment where urban and wild environments collide in search of growth. The artists combine melting glaciers, burnt trees and flooded streets to ask pressing questions about our future. How will we adapt and grow in the face of rising temperatures and water levels? What is truly at stake as our climate changes--the planet or humanity?"
After its run, we installed the work outside in the streets of Cobourg.